AMERICA'S #1 Solar + Battery Installer!
Homeowners:
Start Saving Now!
or fill-out form below
By clicking, you agree to receive marketing emails, text messages, and phone calls are recorded. You may opt-out at anytime.
Declare Your Independence From The Electric Company!
Declare Your Independence From The Electric Company!
Quality American Made Solar
PAnels You Can REly On
Going Solar is the most cost-effective and quickest return on your investment! Most average a complete return in as little as 4 years!
Benefits of Solar
Drastically reduce or even eliminate your electric bills
Increase your property value
Reduce your carbon footprint
Freedom to choose solar panels made in America
Become Energy Independent Today!
Combat High Energy Rates and Blackouts!
Combat High Energy Rates and Blackouts!
Energy security is now possible
Solar battery storage is the best way to be prepared for these planned rolling blackouts. Semper Solaris offers solar panel systems with battery storage, including the most in-demand battery, Tesla Powerwall & Enphase Battery Storage.
Benefits of Battery Storage
Be prepared for blackouts and power outages
Ensure uninterrupted power supply for essential appliances and devices
Take control of your energy consumption
Renewable Energy: Maximize solar benefits with surplus storage.
Roofs of the Future Are Here!
Roofs of the Future Are Here!
YOUR ROOF IS YOUR HOME'S FIRST LINE OF DEFENSE
Recognized as one of Owen Corning's top-performing Platinum preferred Contractors on the West Coast.
Benefits of a New Roof
Get one of the industries only 50 Year Platinum Protection Warranty
Prevent health hazards like mold and mildew
Increase curb appeal and property value
Works with your AC system to keep your home cool and comfortable
A cool roof is a roofing system that delivers higher solar reflectance (the ability to reflect the visible, infrared and ultraviolet wavelengths of the sun, reducing heat transfer to the building) and higher thermal emittance (the ability to radiate absorbed, or non-reflected solar energy) than standard designed roofing products.
Save Money with Energy-Efficient Heating & Air Systems
Save Money with Energy-Efficient Heating & Air Systems
NOW IS THE BEST TIME TO REPLACE YOUR A/C SYSTEM!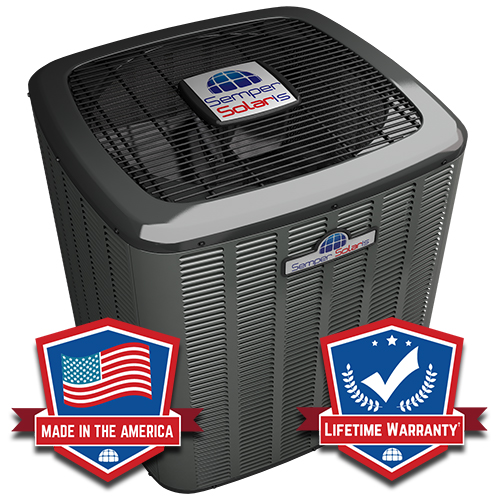 Don't wait until the middle of the summer and in desperate need of air conditioning before you have to replace your system.
Benefits of a New System
High-Efficiency System
Lower Utility Bills
Improved Indoor Air Quality for Better Health and Less Cleaning
Convenience with Smart Device Integration
Custom Comfort When You Want It On Your Schedule
AMERICAN MADE QUALITY BACKED BY A LIFETIME WARRANTY!
Frequently Asked Questions
How much does installing solar cost?
The cost of installing solar depends on the size of the solar panel system needed, and the type, location, and angle of your roof. Because of this, the cost is different for each house. To get a free quote, schedule a free consultation with us at (833) 290-4200
Will solar power save me money?
Yes. Solar is considered a long-term investment. You're basically pre-paying your electricity costs all up front, and then reaping the benefits for years to come. In addition to taking advantage of federal and state solar incentives, switching to solar can save you even more money.
Does solar work in winter?
Yes. Although, given the cloud cover, weather exposure, and time of year, the annual yield might be slightly less than what you would see in the summertime.

Do I need to maintain my solar panels?
No. Once the system is installed, panels are maintenance-free and should require pretty much no maintenance, except for rinsing off any dirt or dust.
What will happen if the power goes out?
Unfortunately, if there is a power outage, your solar system will also turn off. Fortunately, the best way to combat this is to add a battery storage unit.
Constant Commitment To Service!
Bob F. / San Francisco
I am very happy with my Semper Solaris solar installation. I particularly liked that the sales consultant didn't try to over-power us. He undersold the number of panels we were set to purchase by greater than 25%. we're excited to see how the year turns out. We're 6 months in, and tracking very well to have our solar system supply 100% of our power this year!
I check the system regularly, it is easy to do. You can check power output/consumption either on-line or at any point in time by looking at the meter. Our system appears to be performing as engineered. I'll report back when we "true-up" in August!
I am a tough customer, and I recommend Semper Solaris.
James C. / San Diego
This is my second time using Semper Solaris for my home improvement. I first used them for installing my solar panels.

My current project is replacing my HVAC system. I received quotes from multiple companies. Semper Solaris beat their prices by about $3,000. The rate for financing beat all the other companies by a LONG shot.

I worked with Mark Ivory on both projects. Mark was very professional & patient. Whenever i had a concern or a question, Mark was ALWAYS available. If I called or texted, he would get back to with an answer within a reasonable timeframe.

Thank you Mark for your professionalism and patience!
Michael T. / Rosemead
I interviewed about 3-4 different companies and decided on these folks and have no regrets. Cameron Trost our sales rep/Energy Consultant was very informative, professional, and did not have a high sales pressure approach like some of the other companies out there.

Erez Abramovitch and his crew were very professional and knew their stuff. It took about one day for the physical installation to be installed. They did a good job following up with the city inspectors so when the OK was given to continue with the inspections, they proceeded accordingly without a hitch.

Overall, I'm very pleased with the workmanship and would recommend them to friends and family members.
Patrick W. / Lincoln, CA
We recently had Semper Solaris install our Solar System. Darrion Pointer was knowledgeable and helpful throughout the process and kept us informed through the design and permit phase as well as installation. Their products are top quality and manufactured in the USA. I'm a project manager for a construction company and have to say the install crew was very professional and left the job better than they found it. As a retired veteran I do all I can to support Veteran owned businesses and Semper Solaris did not disappoint!
Amy M. / Moreno Valley, CA
As a very anxious person especially when I know "strangers" are coming to my home I felt at such ease with this company! Erica Powell and Angel Rodartes with the HVAC have done an amazing job getting all the permits and equipment in such a quick turnaround without any headache on our end! Erica was very knowledgeable and answered every question we had in a very timely manner! The workers here Armando, manny, Jacob and Chris have been extremely professional. We are definitely getting our moneys worth and more with this company! Will definitely recommend them to all our friends for HVAC and solar!
Serenity P. / Bakersfield, CA
The professionalism of this company is unlike anything both my husband and I have ever experienced. They work very, very hard to make sure everything goes smoothly when you're just transitioning into solar power for the first time. They are on top of everything and we never had to leave a voicemail for them. Always had our phone calls answered and that is rare to find nowadays.
Upon arriving to our residence to install solar panels, Luis and the Rangers crew were such a delight. They were professional, courteous, very respectful, and full of knowledge! Any questions we had were answered promptly and we greatly appreciate it. These brave men tackled harsh weather conditions so we could lower our energy bill. [They gave their] time, sweat, and hard work to make me happy!
Semper Solaris, Luis, and the Rangers team went above and beyond in every category. We are forever grateful for them and we're proud to say that we are a part of the Semper Solaris family!